How to Plan a Zion National Park Vacation Or Family Reunion
Imagine.
Sitting on top of a 1000-foot sandstone pillar, watching the sun slowly fall beneath the horizon, its light casting a warm orange glow across the red rocks of Utah's desert. You're surrounded by loved ones, feeling accomplished for hiking to the top of that pillar in time to catch that brilliant sunset.
That could be your next family reunion if you plan it at Zion National Park.
With beautiful scenery and plenty of fun activities for people of all ages, Zion is a unique but perfect place to get the whole family together to relive old memories and create new ones.
And the amenities offered close by making planning a Zion National Park family reunion a breeze.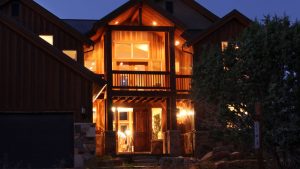 Housing
Whether you have a small family, or are inviting 36 of your cousins for a big get together, there are plenty of Zion vacation rentals to help you create your home away from home.
If you have children in your family, there are also kid friendly resorts that offer plenty of activities in a safe environment. If you want to plan a day for adults and teens of the family that might not suit the little ones, you can even find kids campsthat will occupy your younger kids while you enjoy a day in the park. Plan a vacation for 4 to 6 nights to experience all the highlights of the area.
Transportation
There is a free shuttle service in Zion National Park that helps you get to many of the popular trailheads in the park. This helps the park stay clear of traffic jams. Check the park's website for the bus schedule.
Meals
Grocery stores and delicious restaurants are available right outside of the park and at neighboring resorts. All three meals and snacks in-between can be found close to the park.
Hikes in the Area
From multi-day backpacking, to easy day treks, Zion National Park has no shortage of spectacular hiking trails for any family.
The Pa'rus Trail is an easy 3.5 mile out and back trail, perfect for a family with small children. The trail is paved, open to dogs on leashes if you want to bring your furry family members along, and is also wheelchair accessible.
For a shorter hike, the weeping rock trail is a popular 0.4 mile hike that leads to one of Zion's famous landmarks.
And if your family is full of adventure seekers, you'll want to check out Angel's Landing. Angel's Landing is a world renowned hike that isn't for the faint of heart. The 5-mile trail takes you up 1400 feet through narrow terrain with steep drop offs.
There are even chains bolted into the rocks for people to hold on to to assist them on the most exciting parts of the hike.
Big Group Activities
While hiking is popular in the park, there are plenty of other ways to enjoy the great beauty of Zion, even in large groups.
Zion National Park Jeep Tours can help you cover miles that would take hours to hike, and can't be accessed by other cars.
Rappelling and canyoneering tours can help you see parts of Zion you wouldn't be able to see without technical gear.
https://www.zionponderosa.com/
While visiting Zion, come see us in Kanab!